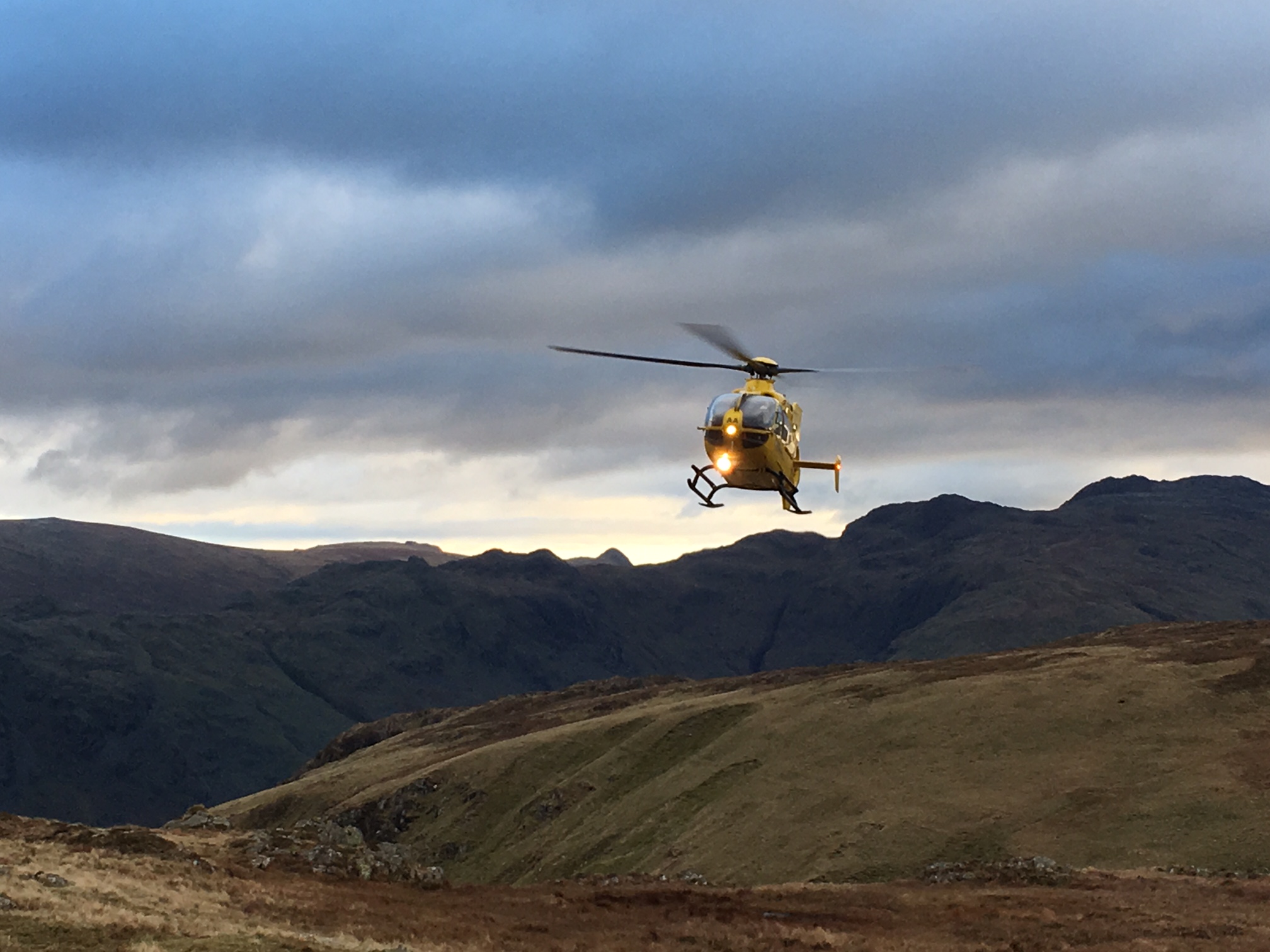 Incident No: 01
Date: 1st January 2017
Time: 13.01
Location: Above Rigg Head near Wilsons Bield
Incident Details:  Police reported that a group of walkers had come across a male walker who had suffered a possible broken leg after falling. The Team checked on the location, and decided the best access route was via Rosthwaite and the Rigg Head path, and one Landrover with five personnel left immediately. A second vehicle waited until sufficient numbers had arrived, then made its way down to Rosthwaite as well. However, whilst this was on the way, word was received that Helimed 08 from Blackpool was en route, and was due in 10 minutes. The second crew therefore stood by at New Bridge, in case of a further callout – as the valley was full of walking groups – while the first truck's crew dealt with getting the casualty loaded into the helicopter. He was then flown to Furness General for treatment. Our thanks to the North West Air Ambulance who saved us a long carry down.
17 Team members – 2 hours 54 minutes