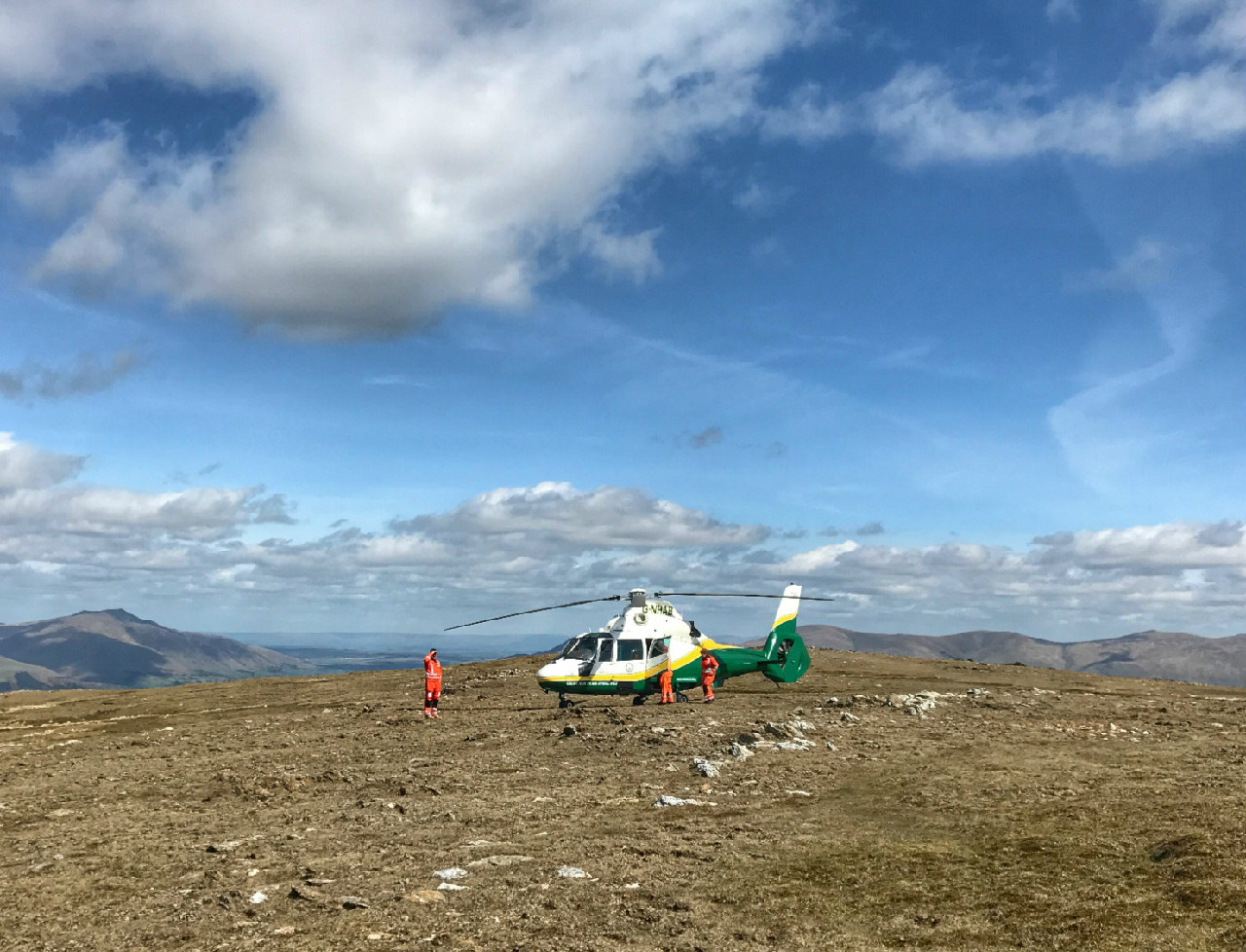 Incident No: 27
Date: 22nd April 2017
Time: 13:12
Location: Robinson summit
Incident Details:  A 60 year old fell runner, competing in the Anniversary Waltz event, fell whilst running and suffered a broken collar bone near the summit of Robinson. One Team vehicle left within 15 minutes of being paged, while Control requested the assistance of an Air Ambulance, given the casualty's pain score and the danger of hypothermia at a very exposed location. The second Team vehicle left 5 minutes later, and crews of both vehicles went on to the fell from the top of Newlands Hause, being the closest access. Meanwhile, the Great North Air Ambulance, Helimed 58 had been tasked to the incident, and as helicopters climb hills better than fit Team members, got to the scene just ahead of the lead members of the first truck. The casualty was assessed, and it was decided that he should be flown to the Cumberland Infirmary. The Team stood by until the aircraft was airborne, and then made their way off the hill.
13 Team members – 2 hour 13 minutes.