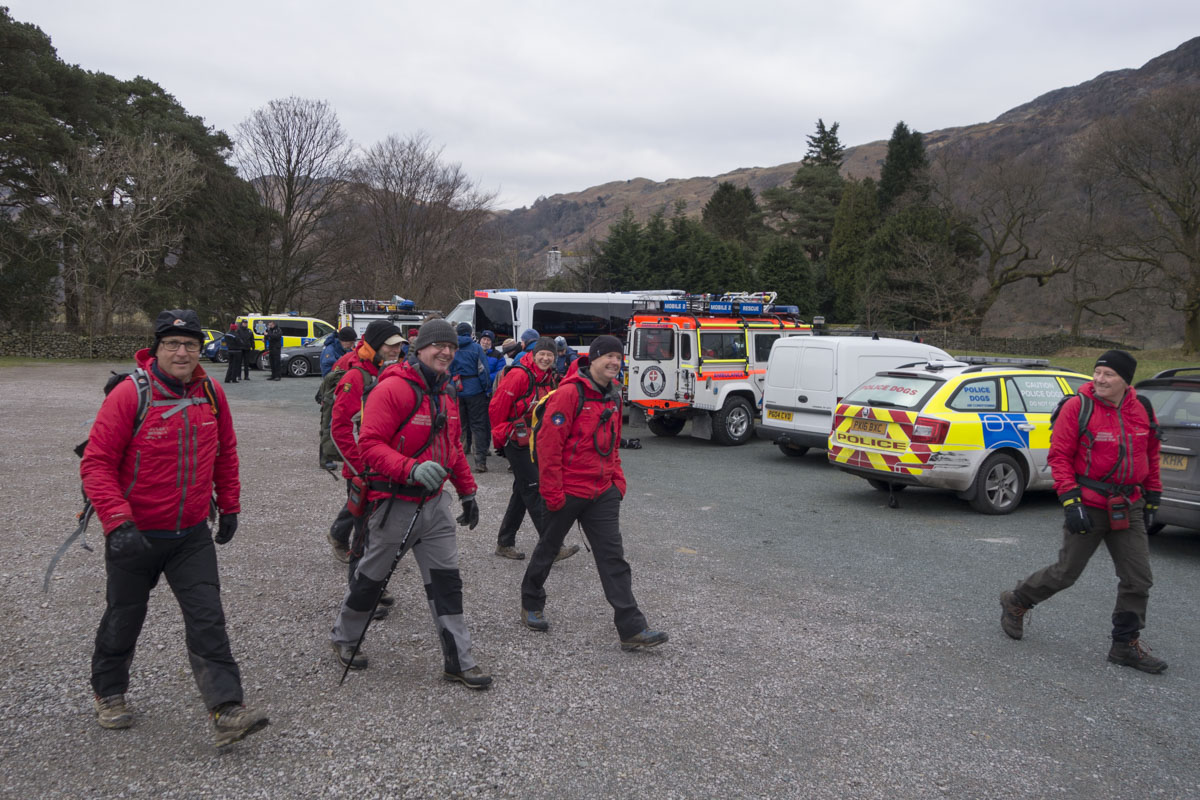 Incident No: 7
Date: 10th February 2017
Time: 0930
Location: Stonethwaite
Incident Details: A 68 year old male was reported as missing, after his car and camping equipment were found apparently abandoned at a campsite near Stonethwaite. The Police requested a search be made with a radius of 1400m from the campsite. The Team, along with Cockermouth and Penrith MRTs, mounted an extensive search of footpaths, fields and wooded areas for a period of 3 hours, when the Police found evidence that he may have left the area, and at that point the search was stood down.
11  Team members  – 3 hour 28 minutes + Cockermouth and Penrith MRTs.