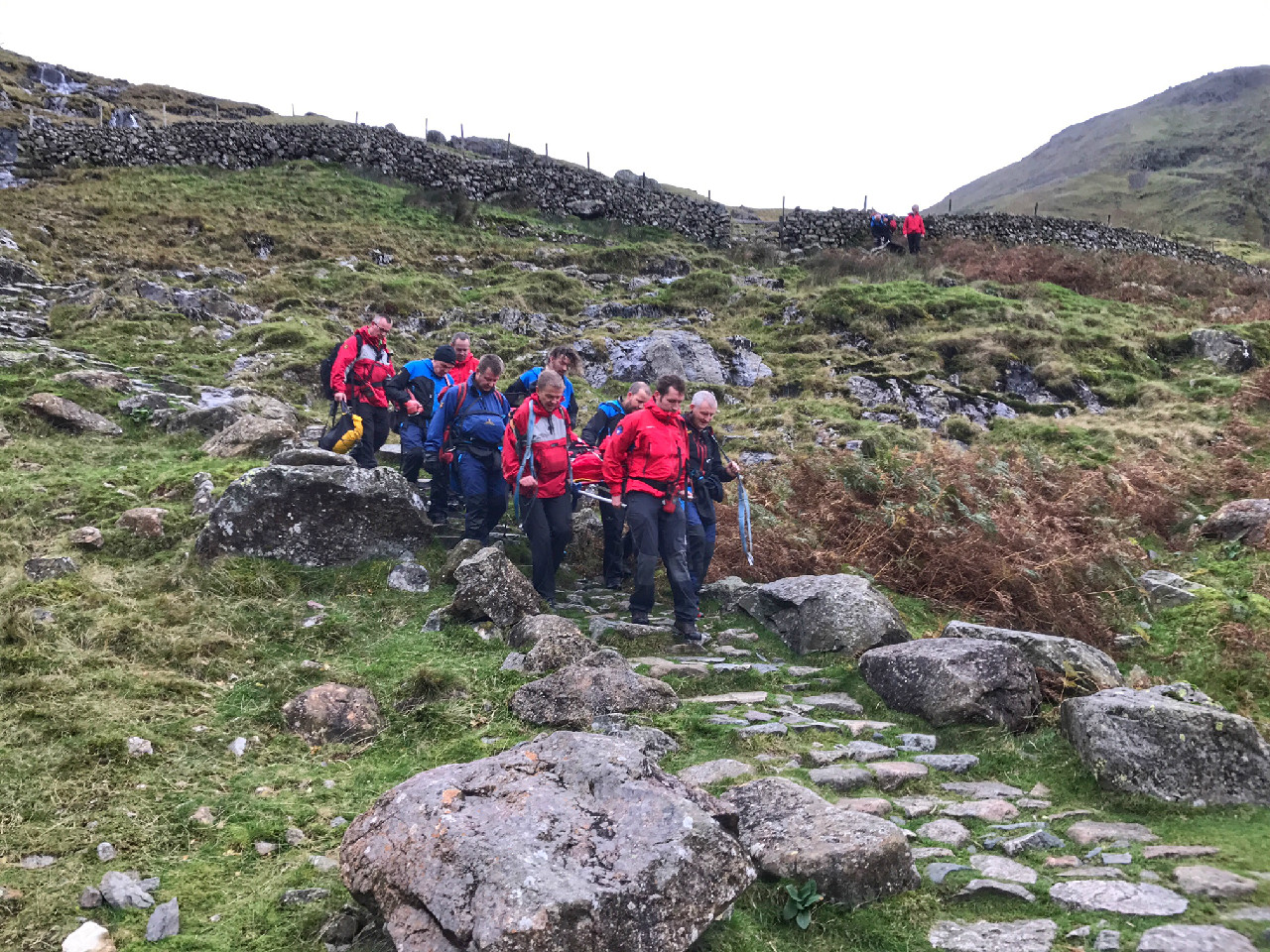 Incident No: 79
Date: 17th October 2017
Time: 10:08
Location: Sty Head path
Incident Details: Wasdale MRT took a call about an exhausted male near Sty Head Stretcher box, who had been out overnight, and discovered by passersby. They raised the alarm from the phone box at Seathwaite Farm, and as the incident appeared to to be in Keswick's area, this was passed to us. The Team were very shorthanded, as no fewer than 18 were away at a winter training course, but we managed to scratch together a small group. A promise from Cockermouth team to assist, ensured that there would be sufficient numbers to stretcher the man off. Two members local to the area set off immediately with warm clothing and a shelter, and discovered the man, hypothermic and exhausted, close to the footbridge below Sty Head Tarn. He had been blown over several times by the strong winds from Storm Ophelia, and was somewhat battered and bruised.
With the assistance of the Cockermouth team, he was  stretchered down to Seathwaite Farm, and an ambulance took him to the Cumberland Infirmary for treatment.
7 Team members + 9 Cockermouth MRT – 3 hours 39 minutes.