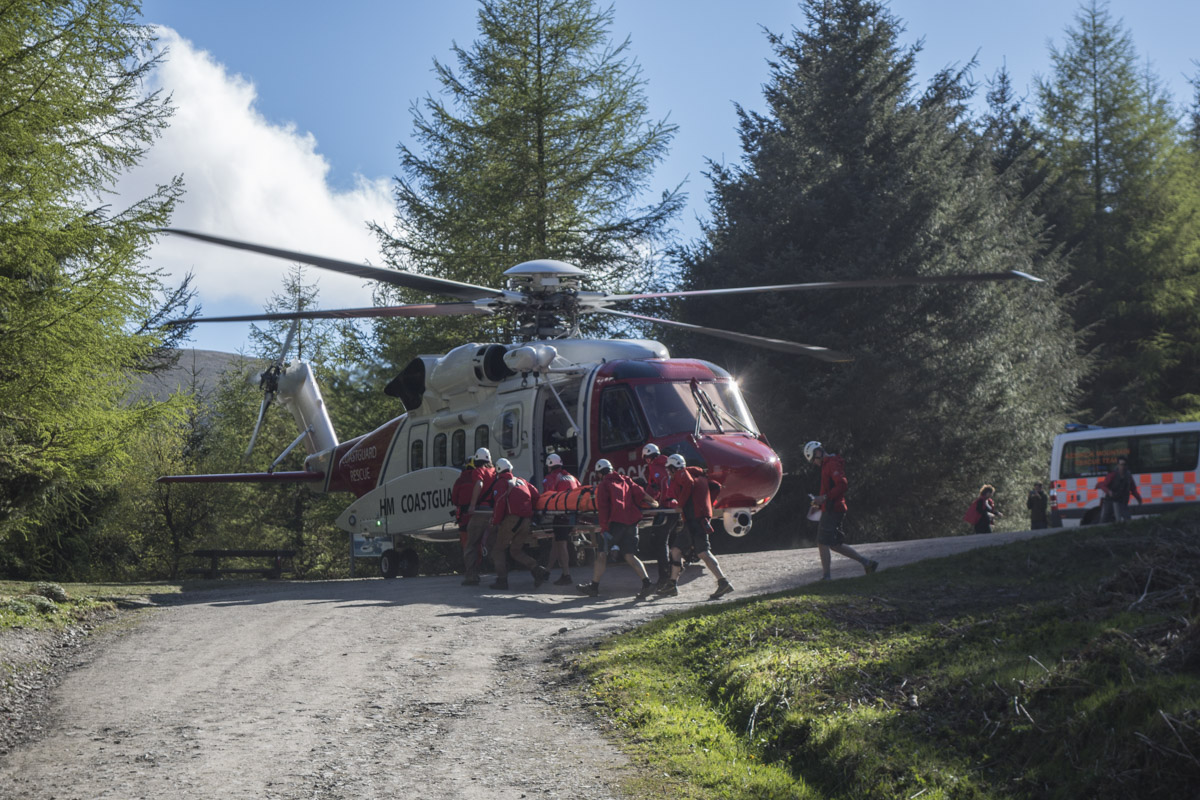 Incident No: 31
Date: 7th May 2017
Time: 15:56
Location: Whinlatter Forest
Incident Details:   A 15 year old boy crashed his mountain bike, suffering multiple injuries. The Team were swiftly on scene, followed by an NWAS paramedic car, and further Team personnel. Once the casualty had been assessed, and initial First Aid carried out, the Team sought air support to get the casualty transferred to hospital as quickly as possible. Fortunately a Coastguard helicopter, Rescue 936, was refuelling at Carlisle, and was able to assist. It managed to land in a very confined area of forest road, and the patient was then transferred from the incident site to the aircraft by Team ambulance. He was then flown to the Royal Preston Hospital for treatment.
16 Team members – 1 hour 44 minutes.