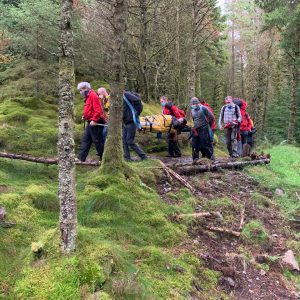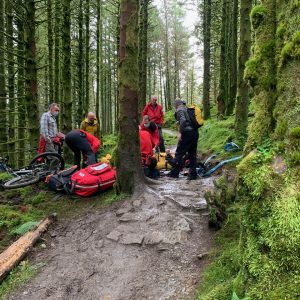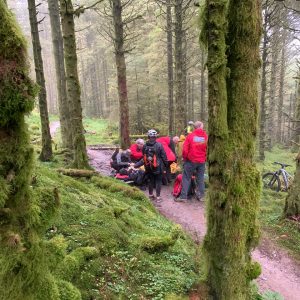 Callout Time: 1:39 pm
Agencies Involved: Keswick MRT, NWAS
A 50 year old man came off his mountain bike after slipping on a wet tree root. In the process he unfortunately broke his ankle. A passing mountain biker raised the alarm and a team Land Rover was dispatched and was able to get relatively close to the casualty site on the upper north red loop. After some pain relief and splinting the man was carried by stretcher to a Forestry Commission vehicle for transfer to an ambulance.
12 team members – 1 hour 36 minutes