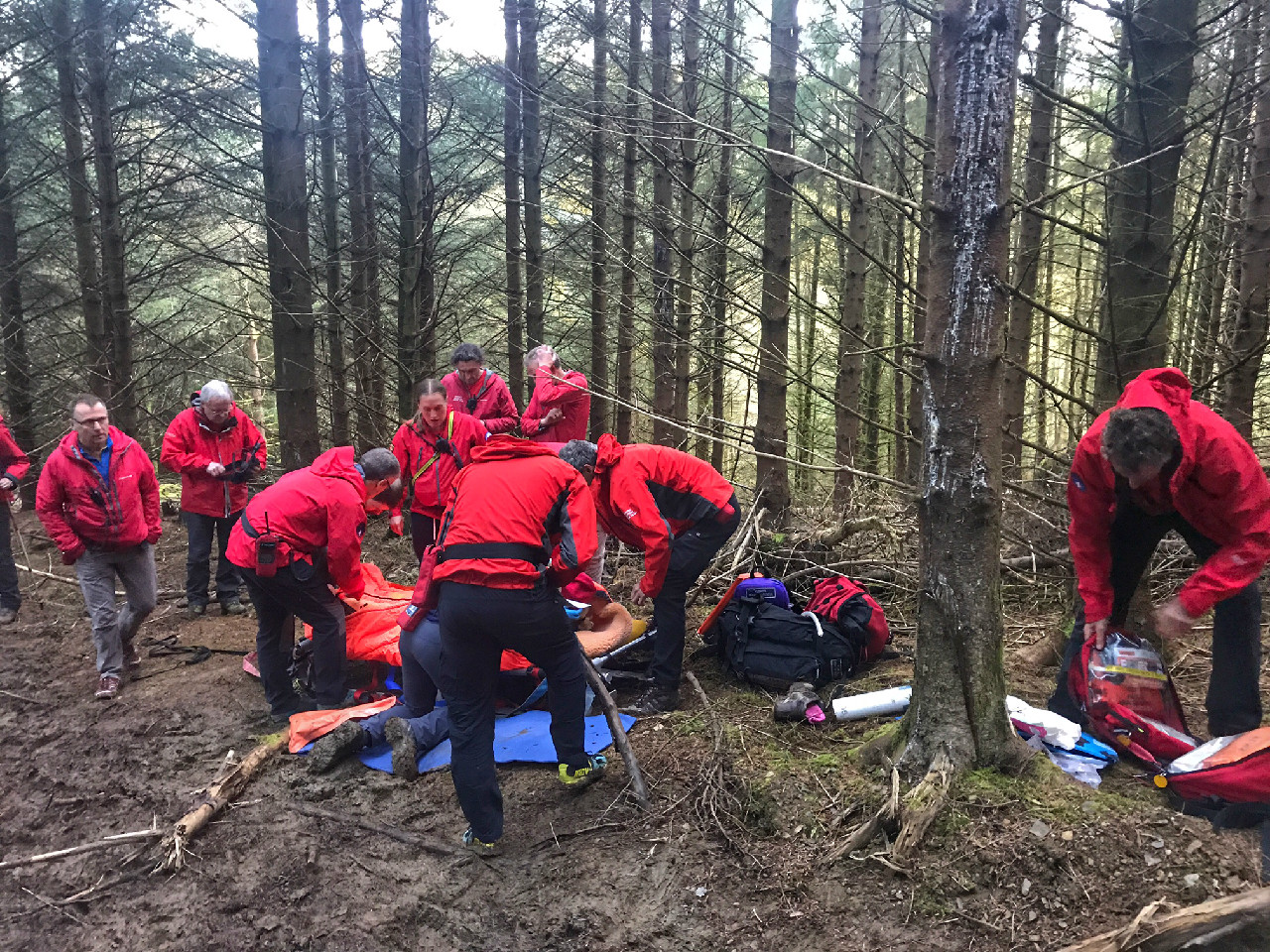 Incident No: 83
Date: 27th October 2017
Time: 15:35
Location: Whinlatter – path to Grisdale Pike
Incident Details: A  50 year old lady walking with a friend slipped on a muddy path, and suffered a suspected broken ankle. Details initially were sketchy, but we eventually got confirmation that it was the path down from Grisedale Pike into Whinlatter. The first Landrover set off to Revellin Moss, and once on scene, confirmed that an NWAS ambulance crew were already there, and the location for the second vehicle. In a short space of time, the casualty was loaded on to the stretcher, and carried down a very muddy path to the ambulance. She was then taken to the Cumberland Infirmary for treatment.
15 Team members – 1 hour 36 minutes.