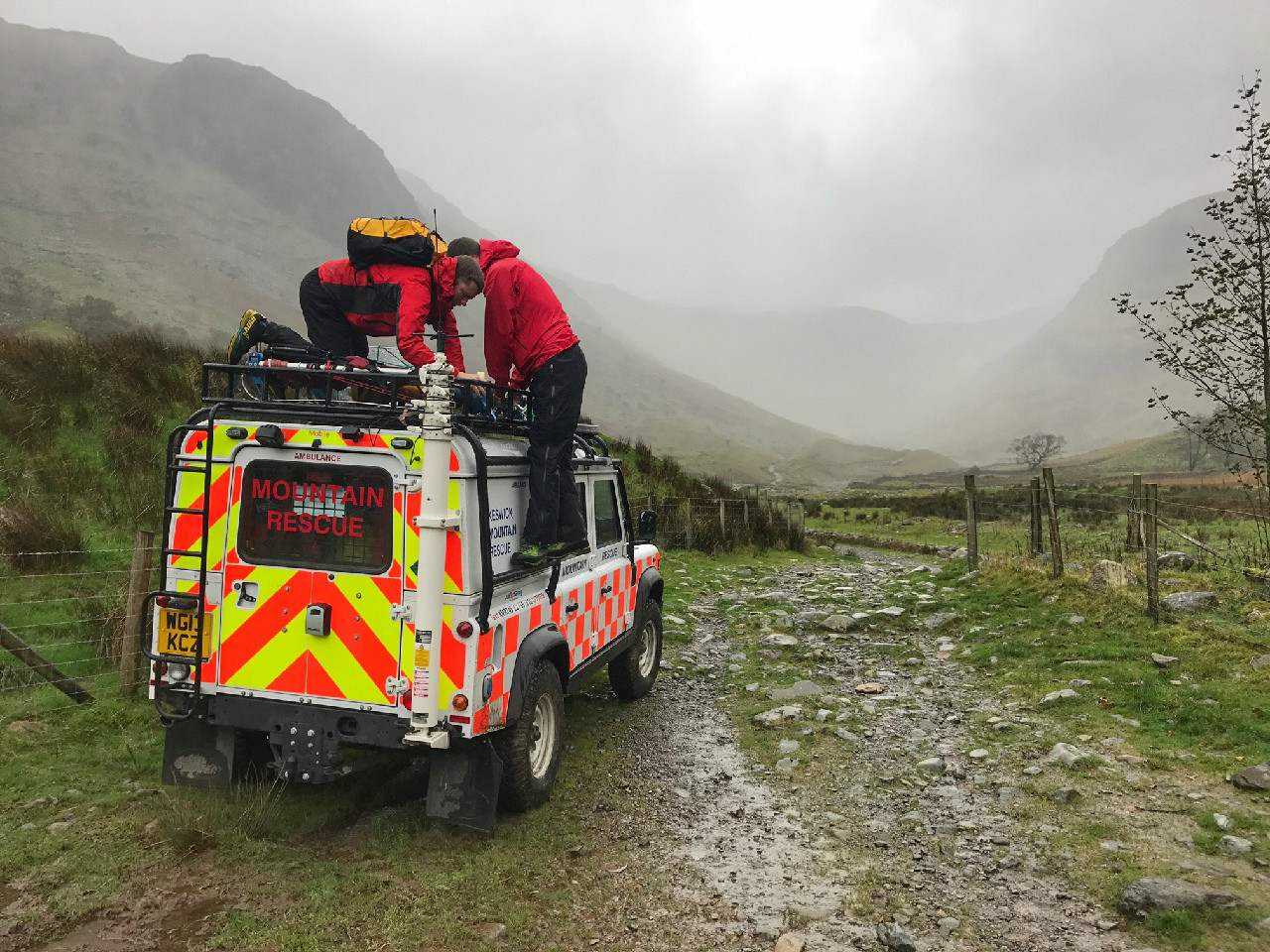 Incident No: 82
Date: 21st October 2017
Time: 12:17
Location: Esk Hause Shelter
Incident Details:  A group walking with a guide came across a group of Chinese visitors in distress at Esk Hause shelter. They were cold, under equipped for the conditions and had become separated from one of their party, whilst trying to reach Scafell Pike. The guide for the walking group immediately raised the alarm, and Wasdale MRT were alerted, but they passed it on to Keswick, realising that it was the other side of the hill.
The original informant was very supportive and offered to escort the casualties he had down Grains Gill to meet the Team. Wasdale offered to cover the likely descent route from their side,  whilst Keswick Team set off to Seathwaite with two vehicles full of personnel, and lots of rewarming kit. A Team search dog was mobilised, in case the missing member of the Chinese group did not appear. Fortunately, the missing member of the Chinese party  was located by the original informant as he brought the others down, so the Team simply had to meet up with the descending group, and support the visitors down to Seathwaite.  Here they were offered a lift through to Langdale where their transport had been parked. They had been extremely fortunate to encounter a well led group, who did exactly what you would want them to do in the event of a mountain incident.
17 Team members – 3 hours 15 minutes.