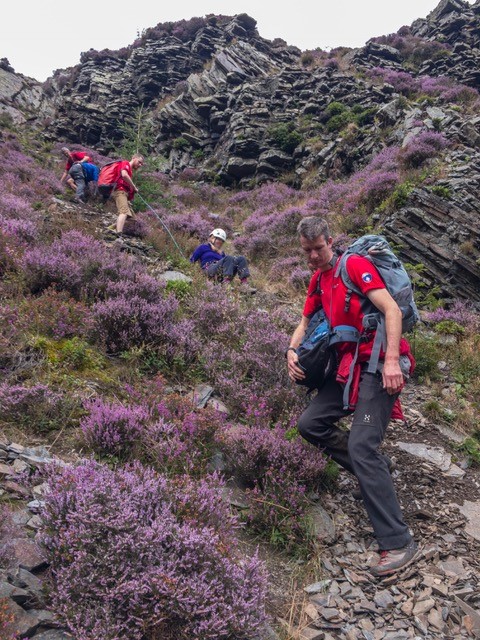 Incident No: 62
Date: 20th August 2017
Time: 12:35
Location: Barf
Incident Details: A third trip to Barf this year, to locate and recover folk who have tried to follow the Wainwright Route above The Bishop, and find themselves stuck at the difficult step at the foot of Slape Crag. Once they are there, they decide that they can't retreat down what they climbed up. This time, a grandfather, his daughter and grandson were the subjects, and the Team despatched the usual team of 5, plus another who had gone direct, to help them down.
It's worth emphasising the unpleasant nature of the scree on the route, the looseness of the surrounding rock, and the apparent lack of a clear escape route when it all goes wrong. Once you've read Wainwright's description, you're better off ignoring it, and finding the path that goes up through the forest on the south side of the gill, to come out above the waterfalls. That way, you won't get stuck in the abundant horridness, and we won't have to come and retrieve you!
9 Team members – 2 hours 11 minutes.