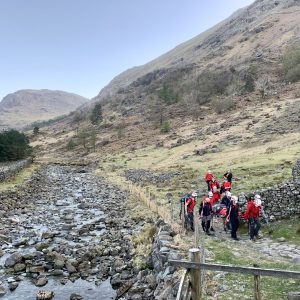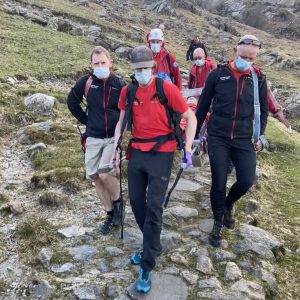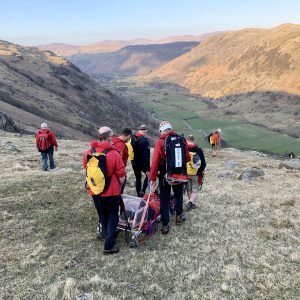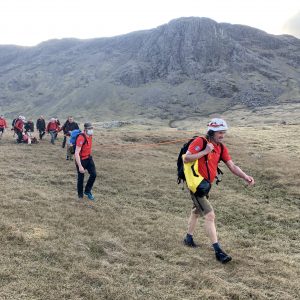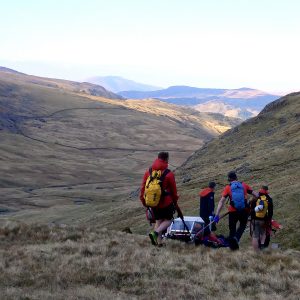 Callout Time: 4:17 pm
Agencies Involved: Keswick MRT, NWAS
A couple came across a lone walker who had slipped and suffered a suspected ankle fracture. They managed to contact the police, asked for mountain rescue, and provided a What3Words location. They then stayed with the casualty until the rescue team arrived. For some unknown reason the W3W reference positioned the casualty close to the A66 near Braithwaite. Fortunately PhoneFind technology was used and a grid reference confirmed the location as on a path between Green Gable and Base Brown – many miles from the A66!
Team vehicles set off for the Drum House above Honister pass, and from here the team made their way on foot contouring around Brandreth and over Gillercomb Head towards Base Brown. After providing pain relief and strapping the ankle the casualty was stretchered down Gillercomb and then down the rocky path next to Sour Milk Gill to Seathwaite. An ambulance took the casualty to hospital for further checks and treatment.
Many thanks to the couple who alerted the police and stayed with the casualty.
20 team members – 4 hours 43 minutes