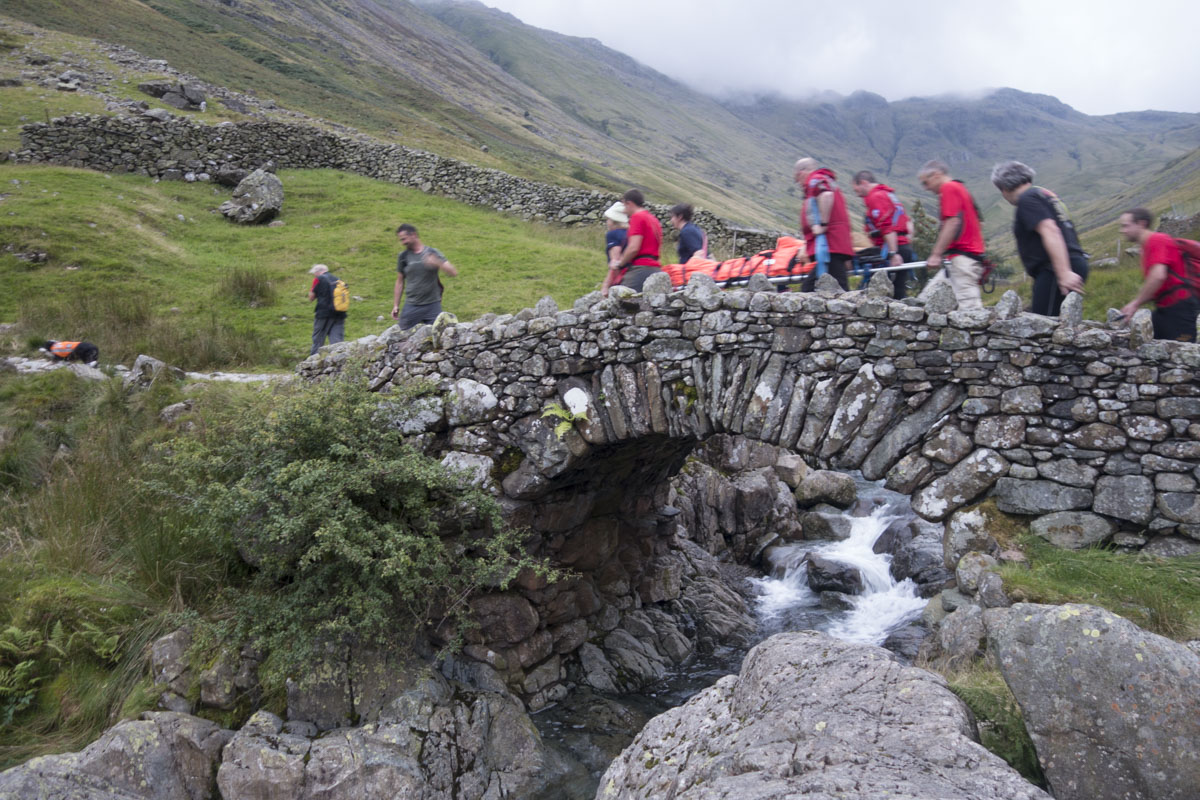 Incident No: 67
Date: 25th August 2016
Time: 18:37
Location: Grains Gill
Incident Details: As the Team were gathering for their weekly practice, an incident was received. A lady walking with her partner who was completing his last Wainwright, suffered an ankle injury and was unable to weight bear. The Team set off to Seathwaite with two vehicles full of personnel, and two local Team members went direct to Seathwaite Farm. The casualty's party, which numbered 10 in total, managed to carry her part of the way down before meeting the Team near White Bridge. The casualty was then splinted, and placed on the stretcher, before being carried down to Seathwaite. Her partner then took her to hospital, and the Team returned to base to clear up.
20 Team members  – 2 hours 24 minutes.