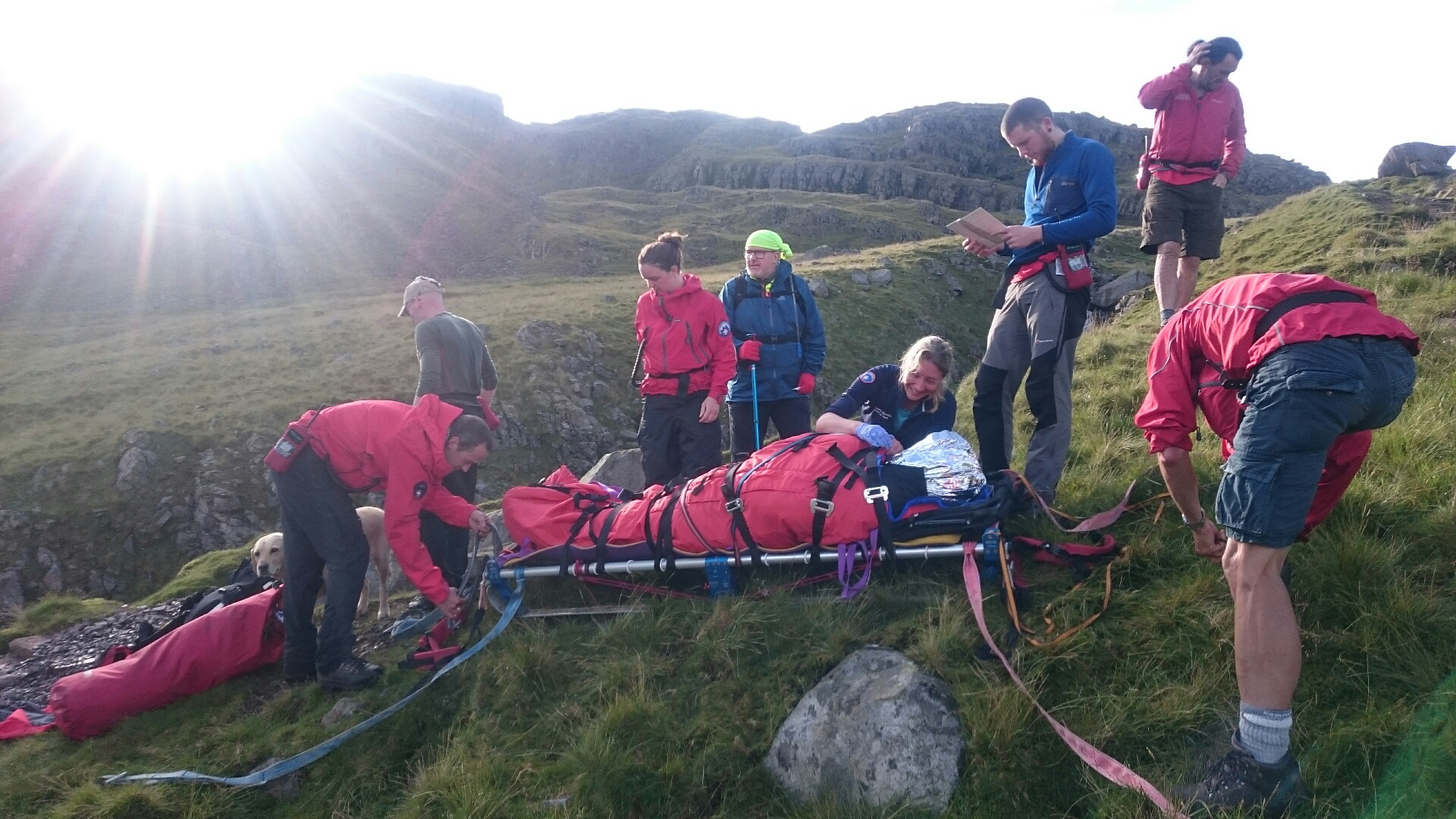 Incident No: 55
Date: 23rd July 2017
Time: 05.03
Location: Path Sprinkling Tarn to Styhead
Incident Details:  Those Team members who had attended Incident 54 had only been back in bed an hour or so before we were called out again, this time to a hypothermic male taking part in a Three Peaks Challenge. The location was on the path between Sprinkling Tarn and Styhead, and the casualty was obviously quite unwell. An initial team of five members set off, followed by a second vehicle with eight. As the Team pushed on up the hill, further information suggested that the casualty was now semi-conscious, and a decision was made to request a helicopter for swift evacuation. Once the Team were on scene, the casualty was got into a casualty bag with heat packs, and a rapid assessment of his vital signs was made. He was then stretchered down near to Sty Head, to a point where the Rescue S92 from Caernafon could land. The helicopter flew him to Whitehaven Hospital for treatment, and then flew the Team stretcher and equipment back to Keswick, thereby saving us a great deal of recovery time. (Thanks guys – much appreciated.)
16 Team members – 4 hour 39 minutes.