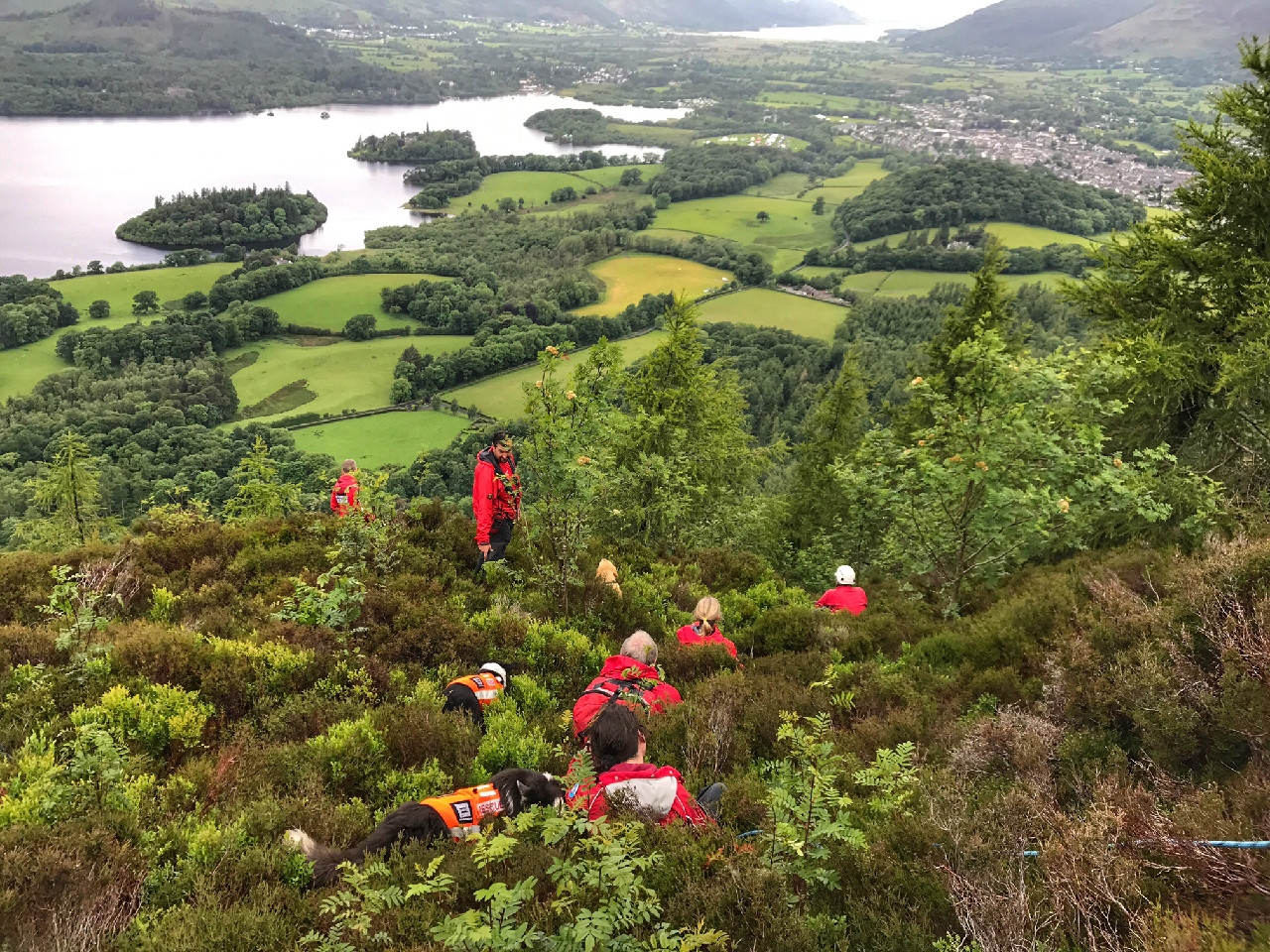 Incident No: 37
Date: 9th June 2017
Time: 07:27
Location: Walla Crag
Incident Details: A fell runner out for an early run, reported that he had heard shouts for help in the area of Cat Ghyll or Walla Crag. The Team mobilised,  with three search dogs, and proceeded to search the area, but it took nearly 45 minutes before they located a male stuck in the steep ground below Walla Crag. He was unhurt, but had been there all night in wet & cold conditions, in lightweight clothing. The circumstances that led to him being there were very unclear. The Team then evacuated him by rigging a rope to the path above, using team members to belay him up the slope. (Photo) They then transferred him to a Team Landrover above Rakefoot Farm, and gave him a lift home to his address in Keswick. He was fortunate that someone had heard his shouts for help, or the outcome could have been much worse.
16 Team members – 2 hour 47 minutes.